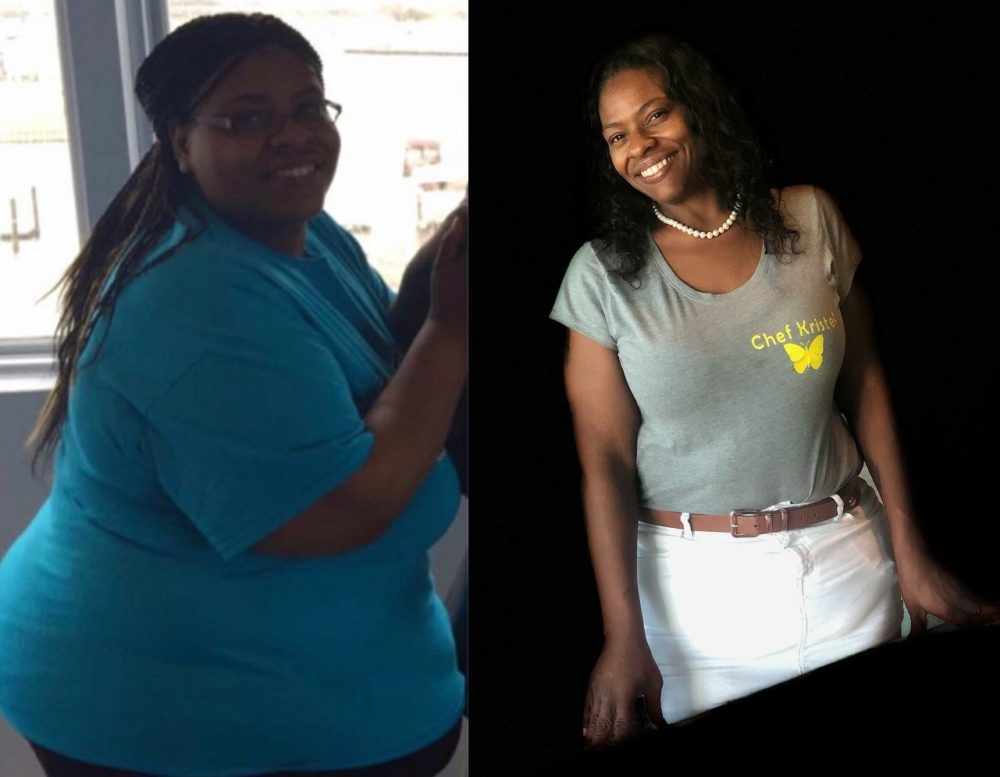 Kristel Allen won't give diet or even gastric surgery the credit for her being able to shed 350 pounds; determination is where she places responsibility, and the chef and teacher brings that with her every day, whether she's teaching or prepping food at Chef Space in the wee hours of the morning.
"It's a lifestyle, not a diet," Allen says, explaining that because of the surgery, her remaining stomach will only hold a few ounces of food. People who've had the surgery must learn to live within certain parameters of eating small portions with lots of proteins and low carbs.
Allen, 39, has been taking advantage of Chef Space's new rent-by-the-hour program to prepare meals for her 80 or so regular clients of her business, Kristel's Keto Kitchen. For $25, they get five meals, which she typically makes between 3 and 7 a.m. on Sundays.
She also rents out kitchen space at Chef Space, which is located in the Russell neighborhood, when she does special events, such as a recent private sorority function where she fed 450 people. She has a JCPS catering event coming up that will include 1,000 attendees.
Read the full article at https://louisvillefuture.com/tag/kristels-keto-kitchen/